To delete a location in 1Weather iOS, open the app and select the location name towards the top left. This will bring up the list of locations you have added to the app.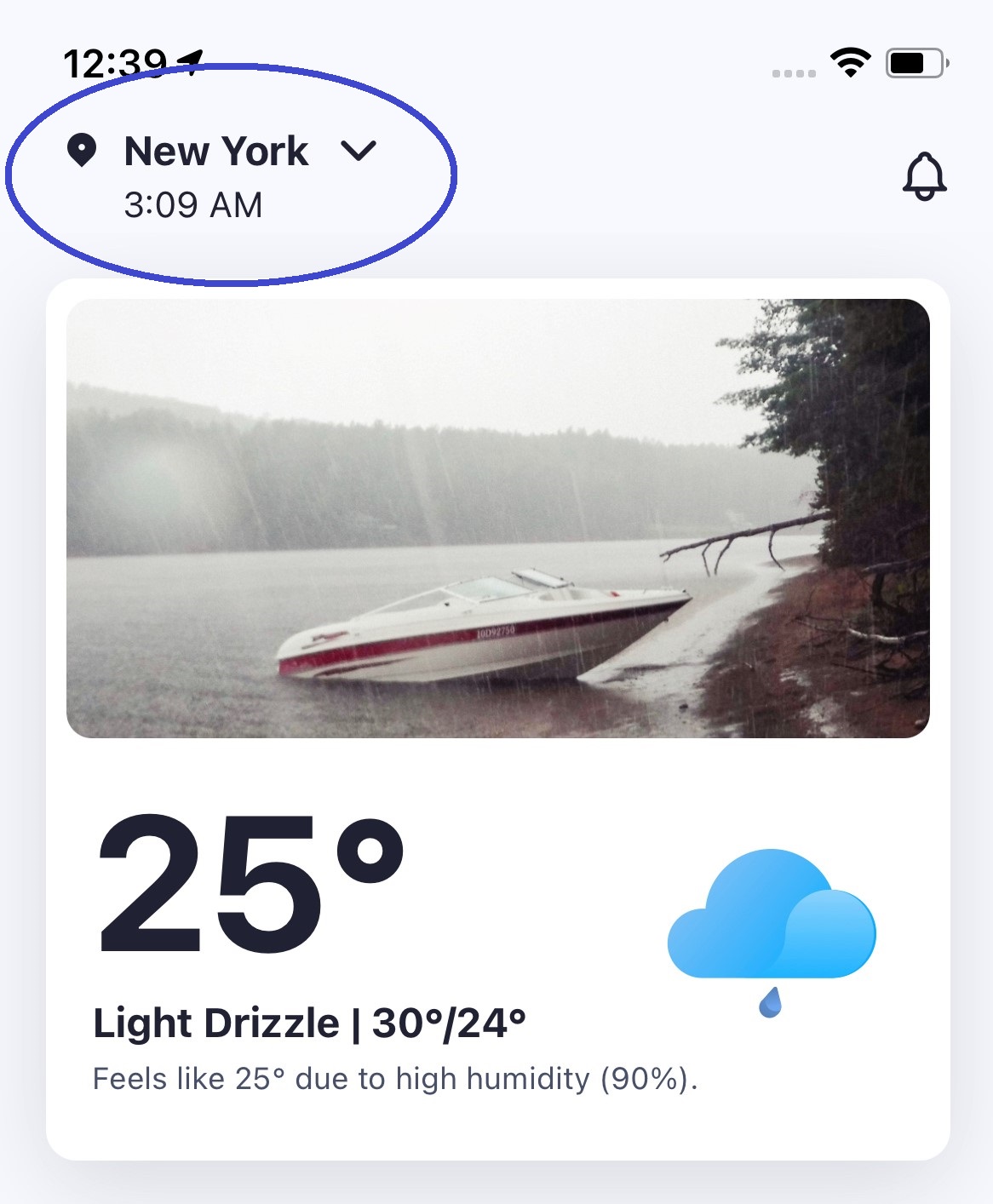 Now swipe left on the location you want to delete. A delete button appears, which you can press to delete that location.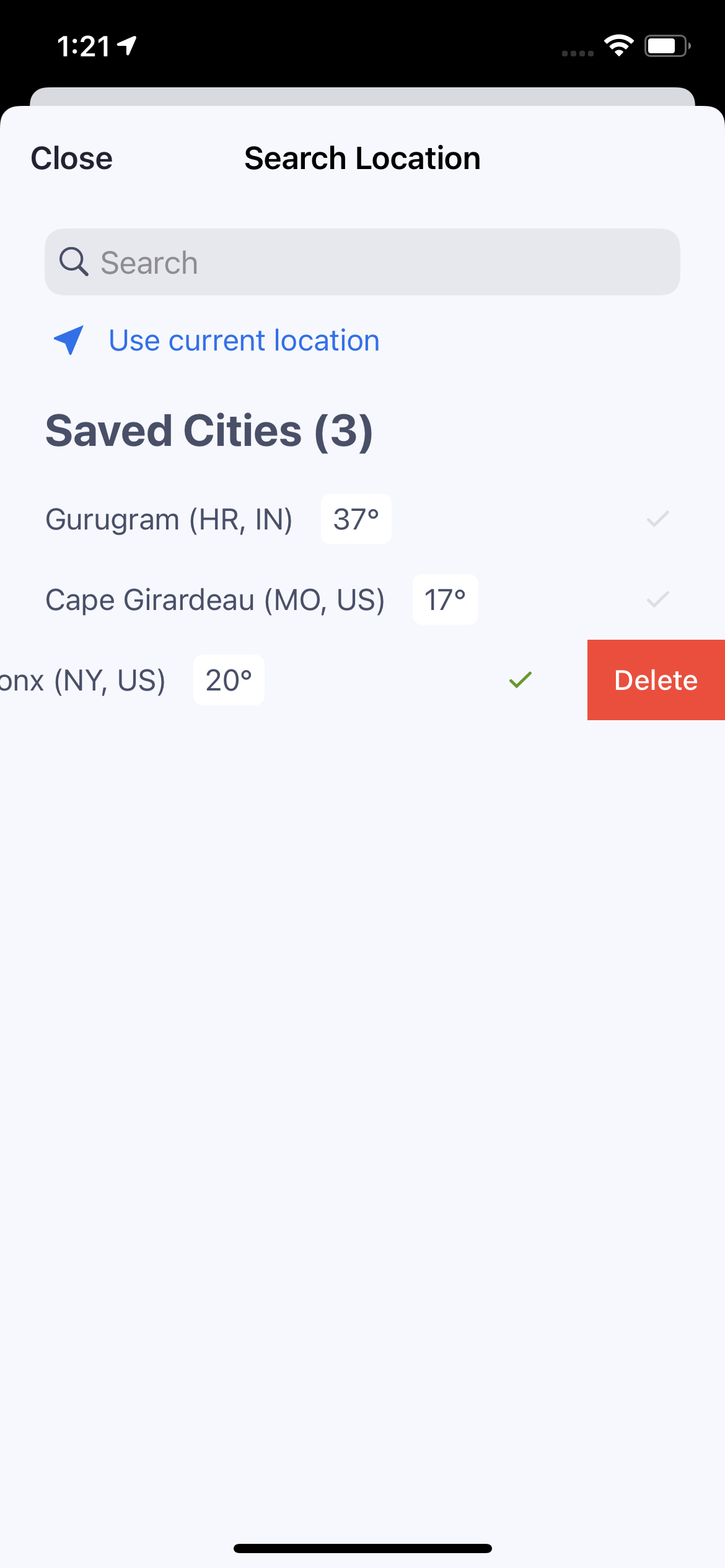 Note that if you have enabled location services, you cannot delete the location name that the app identifies based on your location. To delete that location, you will need to disable location permission for the app.